Waarom SmartMan door Fontys @EindhovenEngine?
Eindhoven Engine is een initiatief van TU/e, Fontys Hogescholen en TNO om innovatie in de Brainport regio te versnellen door praktijkgericht onderzoek te doen. Teams van de meest getalenteerde onderzoekers uit het bedrijfsleven, kennisinstellingen en studenten uit onze regio werken samen in onderzoeksprogramma's van Eindhoven Engine om baanbrekende technologische oplossingen te leveren.
SmartMan is één van de programma's van Eindhoven Engine.
SmartMan (of Smart Manufacturing) heeft als doel de efficiëntie van fabrieken te verbeteren door productieprocessen te optimaliseren. Het MKB heeft vaak niet de capaciteit om zelf innovatie op dit gebied te creëren.
Het SmartMan-project (waarin Eindhoven Engine, Fontys, TNO en Brainport Industries Campus samenwerken) onderzoekt verschillende facetten van smart manufacturing, bijvoorbeeld op het gebied van robot ondersteunde fabricage, data sharing, industriële artificiële intelligentie, virtuele reality en autonoom vervoer.
SmartMan richt zich met name op:
1. Intelligent machines Artificial intelligence, self learning, low code modelling, preventive maintenance, digital twinning
2. Topologic design, additive manufacturing, light weight
3. Factory automation, Robotics
Studentenprojecten (stages, afstudeeropdrachten) worden uitgevoerd bij MKB-bedrijven met als doel kennis, technologie en methoden te ontwikkelen voor het combineren van kwaliteit, automatisering en flexibiliteit in productie.
Met SmartMan verrijken Fontys Hogescholen en TNO het onderwijs en het MKB door:
- Samen met partnerbedrijven aan nieuwe technologieën te werken.
- De opgedane kennis vast te leggen en uit te breiden door vervolgprojecten te initiëren bij hetzelfde bedrijf en/of door de resultaten te delen met andere bedrijven
Deze samenwerkingsprojecten:
- hebben economische waarde voor het bedrijf
- bieden onze studenten interessante leerervaringen
- versnellen de innovatie in de regio
- voeden het onderwijs met nieuwe technologieën
- creëren een betere band tussen onderwijs en MKB en MKB bedrijven onderling
Een goede band is belangrijk want we winnen daarmee elkaars vertrouwen zodat we samen nog verder kunnen innoveren. Het delen van kennis stimuleert namelijk nieuwe innovaties!
Bovendien is het is leuker om samen te onderzoeken!
Hans Krikhaar, oktober 2021

Verdere informatie op deze pagina is hoofdzakelijk engelstalig.
---
SmartMan
SmartMan will accelerate technological innovation in manufacturing in small and medium sized enterprises (SMEs).
---
Current technology areas
Topologic Design, Additive Manufacturing, Light Weight Structures
Intelligent systems; AI, Low-Code Modelling, Digital Twinning, Selflearning
Factory Automation, Robotics
---
Eindhoven Engine
Eindhoven Engine accelerates innovation in the Brainport Region through challenge-based research in its public-private research facility at the TU/e Campus.
SmartMan Event
Bouw mee aan de community van mkb-bedrijven en Fontys, kom naar het SmartMan Event
op 24 november 2021, van 15.00 tot 18.00 uur. In het Multimedia Paviljoen op de TU/e campus in Eindhoven.

Programma SmartMan Event
---
Student projects
Each year 40 student projects apply innovative technology at (SME) companies for 3 years long.
---
Research projects
Research projects at Fontys Engineering research groups support the student projects by knowledge and experience.
---
News
Periodically the community will be informed about SmartMan news via Linkedin.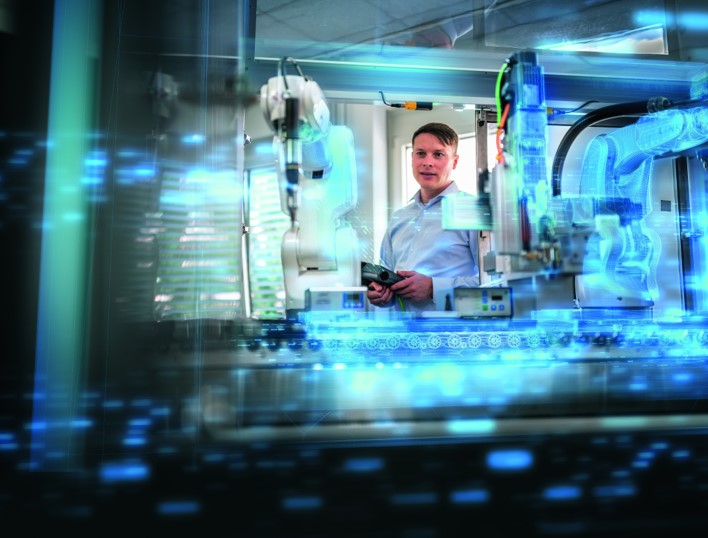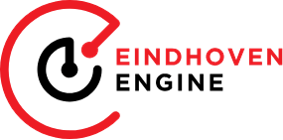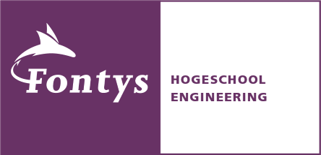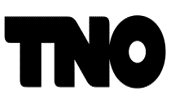 Research Projects

Castlab Experimental Garden
Traditionally, many spare parts are made and sometimes stored for decades. In some areas, however, the assets have a longer life than their spare parts. In the Netherlands this applies in particullair to rail infrastructure: both trains and railways. The project's focus is on creating spare parts on demand, wherever more efficient with different techniques than initially used. For example: a few pieces made by additive manufacturing instead of many by casting. One of the challenges is to produce spare parts that meet the standards applied to the first series. In addition, in many cases the specifications of the product are unknown. The activities of Castlab Proeftuin AM fit perfectly into the SmartMan program.
https://castlabproeftuin.nl/en/


Quick Response Manufacturing
Quick Response Manufacturing (QRM) is a process model that focuses on lead time reduction in manufacturing. By implementing QRM, manufacturing companies can reduce lead times and produce the desired number of products faster. The QRM process is supported by digitization technology and factory automation.
https://fontys.nl/Innovatie-en-onderzoek/High-Tech-Systems-and-Materials/Robotics-and-adaptive-robotics/Onderzoeksprojecten/Flexible-Manufacturing/QRM4.0-Quick-Response-Manufacturing.htm


Topology redesign for AM
By assessing the topology of a part, one can improve its shape, especially in the case of accelerating parts. Topology optimization evaluates the amount and location of the material required to deal with a set of constraints defined by the creator. In addition, small, less clunky parts can prove beneficial in saving costs, including connected parts.

Topologic Design

Topologic design, additive manufacturing, light weight structures

Topologic design creates components with material only at the spots needed for strength and stiffness.

If a geometry's topology is optimized, it fits its purpose completely. Wherever this relates to machine parts, their size and mass do not exceed what is minimally required under normal circumstances. Nature consist of many shapes in which one can recognize the same principle. Those are referred to as 'organic'.

Conventional machining and such bionic shapes do not match very well. Today, 3D printing has the potential to overcome these limitations. The most important benefits are in weight reduction and functional integration, although it is not perfect, since conventional machining is still required to achieve sufficient surface quality wherever required as well as accuracy.

In mass production, like automotive, topologic design is already used for weight reduction. However to manufacture those parts substantial investment in tooling (like moulding tools) is required. For parts produced in small volume, like in factory automation machines, those kind of investments are not profitable. By the coming of additive manufacturing however topologic design can be applied for small volume parts as well. The continuously expanding potential of computer aided design tools, together with improved processes and materials in 3D printing however is gaining more ground. Production time of additive manufactured parts is minimized by topologic design since the amount of material to print is the minimum.

SmartMan exploits application of this technology in the following areas:

Rapidly accelerating parts, including grippers, to gain from light weight in reduced energy consumption and vibrations;
Mobile systems, including cars, airplanes and drones based on light weight structures;
Complex geometries, which cannot be manufactured by any conventional means;
Metal inserts in composite materials to enlarge the robustness of such components;
Spare parts which can be produced on demand by additive manufacturing to avoid the need to physically store large amounts of spare parts for a long time;
Personalized shapes, including hearing aids and braces, to enlarge the user's comfort and reduce the costs involved;
Monolithic elements to create small devices for very precise movements in instruments
Concrete printing, giving building structures more shape features

SmartMan is active in all applications adressed above with following partners a.o.:

ASML, Nexperia
Kiem project on car chassis
ASML
HAN University of Applied Science; HAN, Saxion, Oost, Windesheim
CastLab Proeftuin (Melis bv)
Buchrnhorren Orthopedic
SAMOII (TU Delft) [3ME, Prof. Fred van Keulen], MI-partners
TU/e, Cybe (Oss)

In addition to the Topology Optimization (TO) in the TUDelft project SAMOII for which Rein van de Mast prints demonstrators, Hein van de Vrande teaches TO to the students in the Minor SPDAM and is systematically applied in several projects. Olaf van Buul is also actively working on TO with Siemens NX. For example, TO is anchored in the Mechanical Engineering Program. TO is also used intensively in the Automotive Centre of Expertise' project "3D printed inserts for light weight structures": that is area D in the overview.

Hybrid part, consisting of 3D printed Ti bracket and overmolded CFRP plate is a nice example of topologic design; (Source: Aerotec, DE) https://www.premium-aerotec.com/fileadmin/user_upload/data/fce/2019_11_14_Pressemitteilung_TOAST.pdf

In the Figure below, the positioning of Additive manufacturing (layer manufacturing) is given in the are of low-volume and high complexity. By production efficiency increase this area is enlarged to higher quantities and lower complexity. (Michael Schmidt, Bayerische Lazer Zentrum).


Below concrete printing gives new shapes of building (source TU/e).

Below topologic designed gripper at Fontys (light weight for rapid acceleration).

Factory Automation

Smart Manufacturing, factory automation, robotics

Smart manufacturing starts with starting smart. This comprises to start with a good analysis of the situation at the factory. Based on the outcome, one can start with implementing the most promising first steps.

A helpful approach for starting a project to improve productivity is an investigation of the status quo (reference A guide to Smart Manufacturing, Hans Krikhaar 28-5-2019, available on request). It starts with:

1. What, Where, When, How, Who;
2. Structure the process;
3. Identify problems and bottlenecks;
4. Measure process parameters;
5. Identify the logistics;
6. Use different techniques to identify the way to go,like:
a. Agile approach (make it simple),
b. Think out of the box,
c. Brainstorming,
d. Lean Six Sigma,
e. Make it flexible (connectivity, modularity, standardization, similarity,
quick changingfactory set-up),
7. Use disruptive technologies

From there on projects can be defined to improve the situation.

Also the principles of Quick Response Manufacturing (QRM) can be exploited, see research projects.




Several tools are available to improve the production by automation, like measurement (sensoring) and thereafter adjust proces parameters, replacement of human labor by robotica, support human labor by a helping robot (cobotics), developing a system to improve a manufacturing step, automated guided vehicles (AGVs) to perform internal transport, several gripper technologies.

Example: Siemens Transfer System




Robotics is an interdisciplinary field that integrates computer science and engineering. Robotics involves design, construction, operation, and use of robots. The goal of robotics is to design machines that can help and assist humans.

Fontys Engineering is active in the application of robotics in the following areas:

Flexible Manufacturing:
This area focusses on Robotics for flexible production in an environment with humans aimed at reducing down time. This means creating multifunctional robots. Within this area we research gripper technology, new applications, communication between robots, safety aspects, and sensing and perception technologies.

Manufacturing Logistics:
This area focusses on usage of mobile robots (AGV and AMR's) on the manufacturing floor to transport goods between different work stations or between a work station and a ware house. We perform research on how robots from different manufacturers can work together and communicate with each other.

Human Robot Interaction:
This area focusses on the interaction between human and robot when working together. We perform research on how a robot can behave in an intuitive way for humans and what humans consider ''safe' when working on with a robot nearby (e.g. how close is the robot allowed to come to the human or when lightly touching the human).

Service Robots:
This area focusses on creating and applying robots that perform services in stead of a human. For instance we are working on cleaning robots, bar tender robots, and UVC disinfection robots. These robots need to be able to operate in a public environment like hotels, bars, and office spaces with humans nearby.

Digital Twinning and AI applications:
This area focusses on creating Digital Twinning applications and using AI technologies within flexible manufacturing. We aim to create digital twin applications with hardware in the loop.

SmartMan Event

Programma SmartMan Event 24 november 2021

Locatie: MultiMediaPaviljoen, TU/e Campus, Horsten 1, Eindhoven
Het SmartMan Event wil community vorming stimuleren bij de bedrijven die betrokken zijn bij het SmartMan programma van Eindhoven Engine met als doel technologische innovaties te accelereren.

15.00 Inloop

15.15 Welkom en inleiding

Lezingsessie 1:

15.30 Artificial Intelligence in Engineering
Albert van Breemen (VBTI) en Jean Paul van Leeuwen (Fontys)

15.50 Additive Manufacturing
Pieter van Zutphen (K3D) en Rein van der Mast (Fontys)

16.10 Pauze

Lezingsessie 2:

16.25 Preventive Maintenance
Marc Meuwissen (Groba Cheese Processing) en Xander Stegehuis (Universiteit Twente/ Fontys)

16.55 Cleanliness for cleanroom production
Arno Sprengers (ASML) en Richard Bruls (ASML)

17.15 Napraten (met walking diner) en 'marktkraampjes'

Het SmartMan Event wordt georganiseerd door het Fontys Centre of Expertise HTSM en ondersteund door OEM's in de Brainportregio.