"Artificial Intelligence is shaping tomorrow and the day after tomorrow."
Fontys AI Community
Artificial Intelligence permeates every aspect of our daily lives, many of which we're not even aware of. AI is what enables healthcare professionals to do their work more effective and efficient. It helps improve personal development and learning tools. Even banks are turning into AI companies to keep up with the rapidly transforming market. AI is shaping our tomorrow and the day after tomorrow.
---
AI and Fontys School of ICT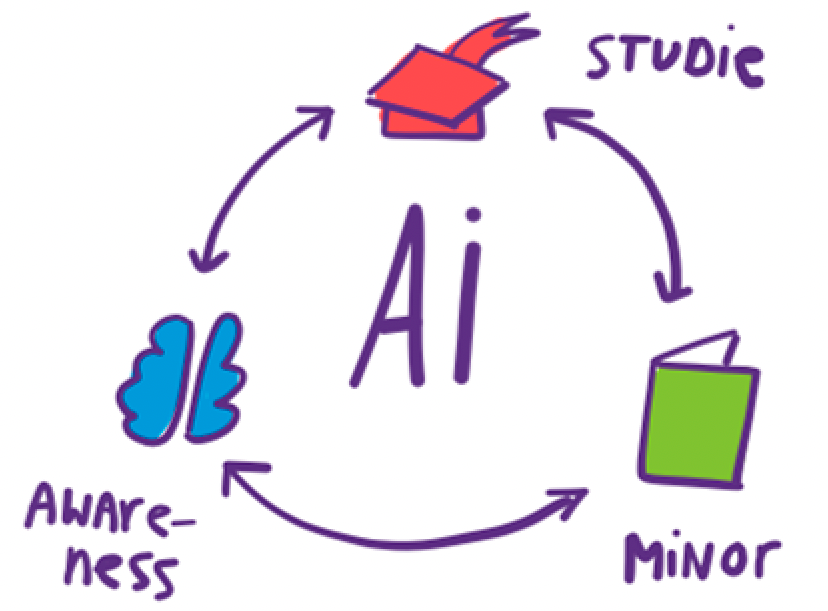 We are aware of AI developments and recognise the need for more research and education to meet a changing world's requirements. It's why we started a community in which we can discuss this subject and its implications, initiate new projects, embed AI into our curriculum and more. We would like you to be part of this community.
Why? AI affects all fields of expertise and is transforming every aspect of how we do things. That's why embedding it in our way of operating requires an interdisciplinary, interactive approach; the Fontys AI community.
---
Fontys AI Community News
Recap Kick-off meeting – 12 November 2020
On 12 November 2020, we gathered with a large number of Fontys colleagues who all share an interest in Artificial Intelligence. We had some great discussions that evening and made a great start in building this AI community. Here you can find the summary of these discussions, based on the subthemes.
---
We need you… to grow our community!
We welcome you to join us and invite others for whom embedding AI into our institution is essential. Sign-up for our newsletter and get in touch with our quartermasters if you have AI-related ideas and activities to share.
---
Keep me posted!
Sign up below to receive our quarterly newsletter and stay up-to-date on the latest AI-related developments:
Questions of something to share?
Get in touch with our quartermasters, who are ready to discuss possibilities and work with you on AI-related questions.