Preconference SWPBS 9-11-17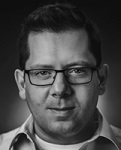 1st Speaker
Emerging (SW-)PBS in Germany: Current Efforts Towards the Culturally Sensitive Adaptation, Implementation and Evaluation in the German Education System.
Prof. Dr. A.M. Hintz & Dipl.-Soz. M. Paal
Abstract
The transformation process towards inclusive education as well as increased numbers of refugees over the last three years (e.g., caused by Syrian and Middle Eastern crisis) have led to a more heterogeneous student population (esp. in general education schools) in the German school system. These developments pose various challenges especially for school professionals. A systems-change approach like School-wide Positive Behavior Support that features a prevention oriented multi-tiered system of support might be useful to address universal and specific challenges regarding the social integration of all students (esp. those who are at-risk for behavioral problems and school failure).
With this presentation, current efforts in Germany regarding the culturally sensitive adaptation, implementation and evaluation of SWPBS in the German education system will be illustrated. Hereby, the presenters will focus on the results of different classroom-based implementation.

Bio
Anna-Maria Hintz is a professor at the University of Siegen (Germany) in the Department of Education and Psychology. Here she conducts research and teaches coursework related to learning disabilities (LD) and emotional and behavioral disorders (EBD). One of her research interests is the cultural-sensitive adaptation of (School-wide) Positive Behavior Support in the context of different school settings.

Michael Paal works as a research assistant at the University of Siegen (Germany) in the Department of Education and Psychology since January 2014. His work includes teaching and research in the field of special education and inclusive schooling at the chair of professor Anna-Maria Hintz. His main research interests relate to social equality in educational attainment, inclusive schooling, research methodology and positive behavior support.

2nd Speaker
Efforts to Explore European Staff Views on Behavior and Discipline within SWPBS Framework
Lefki Kourea, Ph.D. & Ivana Kokic, Ph.D.
Abstract
Increasing policy and practice efforts across Europe are tailored toward re-creating school environments that are inclusive to all students (European Commission, 2017; Booth & Ainscow, 2011).
A number of school-wide models have been proposed and have been researched to provide an equitable and qualitative education to all students (e.g., Index for Inclusion, Dynamic Model of School Effectiveness). Recently, there has been an increased interest in transferring and adapting the American School-wide Positive Behavior Support (SWPBS) across various European school settings. Given the cultural differences between American and European contexts, this study purports to explore European school staff views on behavior and discipline based on the SWPBS framework. Utilizing a range of qualitative and quantitative data, the study compared and contrasted the behavioral views of 431 school members across five European countries. Results and implications for practice are discussed based on existing literature findings.

Bio
Lefki Kourea, Ph.D. is Research Scientist at the University of Cyprus. Lefki earned her doctorate from the Ohio State University in the area of Special Education/ Applied Behavior Analysis. Her current teaching and research interests include effective culturally responsive academic and behavioral interventions for students with mild disabilities within a multi-tiered system of supports. Currently, Lefki is collaborating with colleagues across Europe to expand implementation and research efforts of the School-wide Positive Behavior Support framework in several countries.

Ivana Batarelo Kokic, Ph.D. is Associate Professor of Pedagogy at the University of Split, Faculty of Humanities and Social Sciences. Ivana received her doctorate in Curriculum and Instruction from Arizona State University in the area of Special Education. Ivana teaches courses in gifted education, distance education, adult education, comparative education, and educational policy. Her current research focuses on the social inclusion and digital literacies.

3rd Speaker
What does SWPBS look like in Dutch schools?
Monique Nelen MSc

Abstract
With the introduction of SWPBIS in the Netherlands, cultural adjustments were made to make this school-wide approach fit into the Dutch educational context. Most adjustments concerned procedures, rather than core features of SWPBS. Fidelity of implementation is crucial to achieve results intended, such as positive school climate and reduction of behavior incidents, and can be assessed with fidelity measures. In this presentation, I will report on our study, in which we evaluated the implementation of SWPBS in the Netherlands by using two fidelity measures: the SWPBIS Tiered Fidelity Inventory (TFI) and the School-wide Evaluation Tool (SET). The TFI was completed by the SWPBS leadership team under supervision of an external SWPBS coach in 133 Dutch elementary schools. Within two weeks, an external assessment took place in the same schools by using the SET. Results show that, although there still needs to be work done, all core features are, to a greater or lesser extent, visible in Dutch schools.

Bio
Monique Nelen (1964) graduated in 1988 at Leiden University, the Netherlands, in Clinical Child and Adolescent studies. At first, she worked for 10 years in residential care institutes for children with severe problem behavior. In 1999 she started working for the Master of Special Educational Needs at Windesheim University of Applied Sciences in Zwolle. She was involved in SWPBS in the Netherlands direct from the start in 2008. She has conducted several SWPBS related practice based studies. In 2015 she started her PhD research. The subject is the relation between student outcome results and implementation fidelity of SWPBS.

4th Speaker
Cécile Beisser-Voigner