SWPBS Masterclass and Conference
Windesheim Expertise Centre for PBS (Windesheim University of Applied Sciences) and the Fontys University of Applied Sciences (Kenniscentrum Gedrag) organize the 10th Annual Dutch Conference on School-Wide Positive Behavior Support (SWPBS) on November 8th and 9th 2018.

Positive Behavior Support (SWPBS) is a school-wide approach aimed at creating a positive school climate so that learning is promoted and behavioral problems are prevented. SWPBS is a framework for achieving good school results. The SWPBS approach ensures that all pupils receive the most effective interventions in the classroom, allowing them to develop optimally. SWPBS is not a curriculum and not a methodology, but SWPBS offers an operational model that directly supports schools in effective education. SWPBS can be considered as an approach that provides answers to difficult

Cost
Pre-conference: € 50
Masterclass: € 100
Conference: € 225
(early bird before 01-09-18: € 200)
Masterclass & keynote by Don Kincaid
Don Kincaid is a professor in the Department of Child & Family Studies at the University of South Florida and co-directs The Florida Center for Inclusive Communities, a University Center for Excellence in Developmental Disabilities. His professional interests include the areas of person-centered planning, positive behavior support, disabilities, and school and systems change.
He is a Primary Investigator or Co-Primary Investigator on a number of Positive Behavior Support Projects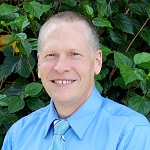 Keynote: Don Kincaid
2nd European SWPBS Pre-conference Research Efforts of (School-Wide) Positive Behavior Support Implementation In Europe and the US
For the second time on November 8th 2018, a preconference is being organized in collaboration with PBS Europe. European researchers report on research and practical experience with the introduction of PBS in other European countries. The language of instruction is English.

Abstracts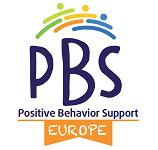 Programme Pre-Conference
| | | |
| --- | --- | --- |
| 13.00-13.10 | Welcome and Introduction | President of the PBS-Europe Network (Sui Lin Goei - VU Amsterdam & Windesheim University, Netherlands) |
| 13.15-13.40 | 1st speaker: Is School-wide Positive Behavior Support an Evidence-based Practice? | Tim Lewis University of Missouri (Columbia, US) |
| 13.45-14.15 | 2nd speaker: Implementation of SWPBS in a Primary School in Kandanos, Greece. | Georganta Vasiliki & prof. dr. Elias Kourkoutas (University of Crete (Chania, Greece) |
| 14.20-14.35 | Teabreak | |
| 14.35-15.05 | 3rd speaker: Initial Development and Field-Testing of the Facility-Wide Tiered Fidelity Inventory for Alternative Programs | Brenda Scheuermann Texas State University (Texas, US) |
| 15.10-15.40 | 4th speaker: The BASE application: An evidence-based support tool to promote a digitally assisted school-wide intervention. | Antonella Chifari, Giuseppe Chiazzese, Gianluca Merlo, Eleonora Maniscalco, & Luciano Seta (Consiglio Nazionale delle Ricerche Istituto per le Tecnologie Didattiche, Palermo, Italy) |
| 15.45-16.15 | 5th speaker: Post incident support of staff dealing with challenging behavior | Peter Baker (Tizard Centre, University of Kent, Canterbury, UK) |
| 16.15-16.45 | Discussion on Research Efforts of (School-wide) PBS Implementation in Europe and the US | Lefki Kourea (University of Nicosia, Cyprus) & David Simo Pinatella (University Ramon Llull, Barcelona, Spain) |
| 16.45-17.00 | Closure and doors open to Masterclass by Don Kincaid | |
Keynote "Staying True to Our PBS Roots"
In the past 25 years, PBS has been applied in new fields with new practices and embracing new research approaches. But what should change and what should remain the same as we grow as a field? This presentation will share some dimensions of a new definition of PBIS and explore how to support change in the growth of PBS, yet stay true to our roots.
Masterclass November 8th 2018 "Developing an Integrated Multi-Tiered Support System"
Thema: Effective Alignment
PBIS has critical systems components that include 1) leadership, 2) building the capacity and infrastructure for implementation, 3) communication and collaboration, 4)data-based decision-making, 5) multi-tiered instructional/intervention model, and 6) data and evaluation. This presentation will discuss how those components are also critical to the integration of multi-tiered support systems for academics, mental and emotional health, and social behaviors.
Programme Masterclass
| | |
| --- | --- |
| 17.00-17.30 | Welcome and starter |
| 17.30-19.00 | Masterclass |
| 19.00-19.45 | Main course:buffet |
| 19.45-20.45 | Masterclass: continuation |
| 20.45-21.00 | Wind up with dessert |
Conference November 9th 2018
Theme: 10 years SWPBS in the Netherlands
Programme Conference
| | |
| --- | --- |
| 09.30-10.00 | Coffee and tea |
| 10.00-11.00 | Welcome and opening |
| 11.00-11.30 | Break and information market |
| 11.30-12.30 | Keynote "Staying true to our PBS roots in a changing world" |
| 12.30-13.30 | Lunch and information market |
| 13.30-14.45 | Workshops round 1 |
| 14.45-15.00 | Transition |
| 15.00-16.15 | Workshops round 2 |
| 16.15-16.45 | Conclusion with drinks and snacks |