International Sports Business
Startmoment(en)

February

Locatie

Tilburg

ECTs

30

Taal

Engels

Duration

20 weeks

Contact hours

15-20 hours per week
About this minor

Introduction courses

Projects

Admission

Minor regulation

Contact
Sports marketing & communication professional
This unique minor helps you become a sports marketing & communication professional. It offers you specialized knowledge and skills in fields such as sponsoring, (social) media, (fan) marketing, communication, and managing big sports events. You will work in multidisciplinary and multicultural teams on real life assignments. Some key words are:
Fan engagement (how to understand and involve your fans)
Data analysis
Fan behavior
The role of mega events in city marketing
Social media strategies
Conversation management and media production
"The International Sports Business Minor is about developing your knowledge and management skills in the challenging world of sports marketing and sports communication, finding new and exciting ways of engaging participants and fans and creating market value for all kinds of sports organisations and clubs"
Robert Kok, lecturer Sports Marketing and Sports Sponsoring
Introduction in sports business
This course aims to introduce students to commoditization of sports and helps students understand the intersect between commercial, political and social benefits to sports. The unit provides a general background to the history of international sports and the evolving role it plays. Students will analyse evolving opportunities for sports as a business and comprehend and apply the principles of using sports for commercial and entertainment value.
Introduction in sports sponsoring
Sports sponsoring is well and truly a phenomenon of modern sports. Sponsoring deals are a powerful marketing and communication tool for brands, which enables even more developments and commercial opportunities for professional as well as recreational sports. In this course, students look at sports sponsoring especially from the sponsor point of view, and will learn more on sponsoring processes, matching models and sponsoring activation.
Introduction in sports marketing communications
The central subject of this course is integrated marketing communication. After an introduction into marketing communication we will cover all elements of the marketing communication plan within the international sport context. Students will be able to use these elements in order to develop an integrated marketing communication plan.
Changes in sports media
The world is rapidly changing in terms of owned, earned and paid media in the world of sports. This course gives student insights on recent trends and developments in (social) media, more specifically within the sports organization that produces its own media.
These 4 introduction courses represent 4 ECs in a combined test.
Project 1 Fan Engagement (8 ECs)
Fan engagement is an important theme within the sports business. Students learn about the social and psychological processes that influence the level of engagement of a fan. Data analysis is used to get a better understanding of fan behavior. Fan based marketing and communication is used to reach the fans and increase their engagement with the club. Students will, in teams, advise a well-known football club on how to engage their fans.
Project 2 Mega Sports Events (8 ECs)
Cycling is a very popular sport in this part of Europe. In this project students will learn about the impact and power of cycling in a professional as well as recreational context. Students will gain knowledge on the process of international sports events and how to use these to reach commercial goals from different perspectives, such as city marketing and sponsoring. In small teams, students will develop a bidbook with a concept for an international event and finding suitable business partners.
Project 3 Conversation Management (8 ECs)
In this project, students will develop social media strategies and produce accompanying social media products for an international sports channel or program. Students gain insights on how to build a relationship between sports fans and media companies by using conversation management. They can develop their ideas into different digital visuals by using media production skills.
Personal Leadership (2 ECs)
Workshop sessions to work on your personal development by gaining more knowledge and understanding about personality and personal leadership styles. We use certified action typing trainers for a professional approach. This will result in a personal document based on different assignments.
Extra opportunity (optional)
Together with GB events Madrid we offer you to visit EASM Summer School in May, in Madrid. The EASM Summer School is a great chance to gain insights in up to date sport topics of renowned international lecturers at one of the most prestigious private Universities in Spain: Universidad Europea de Madrid. EASM offers an International Business environment with students from all over the world. Thereby you have the opportunity to get to know one of Europe's biggest cities with its vibrant life and culture.

Who for
This program has been designed for Bachelor degree students who are in their 2nd or 3rd year and have a basic knowledge of marketing or communications, and an English proficiency equivalent of 6.0 IELTS or CEFR B2. The student's major should be business related.
Are you a Dutch student?
Applications should be submitted via minorFEHT@fontys.nl for Dutch students. This minor is not available for SPECO students because of content overlap with the major.
Are you an international student?
International students should be nominated by their home university first. We would like to receive a motivational letter in English, in which the following questions will be answered:
Who are you?
What are your strenghts?
What are your ambitions?
Why are you applying for the minor International Sports Business?
You will also have to send in a certificate or reference letter from your institute, in which it is stated that you have a minimum level of B2 (or similar) in English. You can address it to: minorFEHT@fontys.nl.
Deadline for applying:
Dutch students: January 15, 2021
Erasmus (exchange) students: October 30, 2020
Due to the limited number of places available a selection will be done after the application deadline. A Skype interview could be part of the selection process. Fontys School of Economics has the right to decline a student based on motivation or level of English. Students will be advised of their acceptance or refusal within 10 working days, after the receival of the motivational letter and certificate of the English level.

You can download the minor regulation for the academic year 2020-2021.
The purpose of the minor regulation is to inform you about the subjects within the minor, how the testing is set up and when you have finished the minor. Students can derive rights out of the text of the minor regulation.
The minor is under the responsibility of Fontys School of Economics, Tilburg.
More information?
Please send an e-mail to minor coördinator Kris Tan: minorFEHT@fontys.nl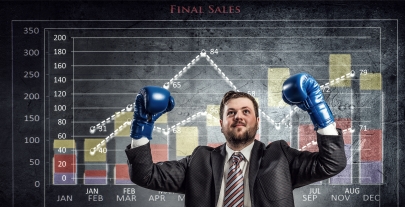 Course location
Prof. Goossenslaan 1, Tilburg

Students and lecturers about this minor.