Strategies for Innovative Communication
Startmoment(en)

Februari

Locatie

Eindhoven

ECTs

30

Taal

Nederlands, Engels

Duur

20 weken

Contacturen

15-20 uur per week
About this minor

Content of the programme
Fontys' minor Strategies for Innovative Communication is an in-depth minor of 30 ECTS which covers a number of relevant aspects of the subject communication. The focus in 'Strategies for Innovative Communication' is on applied research and strategical advice in the areas of branding, PR and marketing. Current developments are discussed, for example, with regard to technological and social developments, as well as new strategic models from the field. A deepening of the theory is also included. The knowledge gained is put to use in examples from practice. We discuss current subjects which play a part in the occupational field of a communications professional.
In the international variation of this minor you will learn more about intercultural communication. You will create a network of international colleagues and improve your English skills. In groups you will conduct explorative research which is aimed at examining the possibilities and consequences for the professional practice of communication.
Urban intelligence
Technological Innovation has an influence on communication and presents new opportunities and new risks. In this module we zoom in on technology trends and study these for social and communication-strategy aspects. An obvious example of this is Data Mining (on the basis of Big Data) but also consider the developments concerning Social Media Monitoring and Online Content Strategy. In groups you will conduct explorative research which is aimed at examining the possibilities and consequences of these developments for the professional practice of communication.
Beyond the Mirror
How emerging technologies like VR and AR shape the way we interact? Whether you are studying to be a game developer, fashion designer, brander, content creator, communication manager or marketer, Augmented and Virtual Reality will play a major role in your (near and far) future experiences and interactions. It is fast becoming one of the most important emerging technologies, with unprecedented investment growth and interest from big tech platforms and accelerator industries. In this module, we will take you into this immersive world of new realities. How can these technologies shape the future of identity, experience and reality? What is the impact on interaction, communication and society? We will dive into Facebook Spaces, Hololens and Mixed Reality. You will not only study these technologies and their impact, but by the end of the course you will also create and deploy a VR/AR application. Are you ready to step beyond the mirror?
Data Driven Media
In the last decade, with the explosion of internet and social media, and the fast development of all kinds of technologies, the world gained a massive number of new data. Big data, individually produced by millions of people all over the world. What is to be done with these data? How can we define and give meaning to them? This course focusses on the chances and possibilities big data have for professionals in the area of communications, ICT, marketing, research and business. Public Relations as we know it, does not exist anymore. So what are the challenges in the near future?
Thought Leadership
At a time when you need more than simply good products to impress your clients, thought leadership is becoming an increasingly relevant positioning strategy. After all, many clients are looking for refreshing and unorthodox views on matters that go beyond the product (e.g. sustainability, urbanisation, digitalisation). And this is exactly what thought leadership involves: being able to shift existing views on a market or social issue and in this way providing innovative insights and approaches.
Practical information
| | |
| --- | --- |
| Duration: | 20 weeks |
| Contacthours: | 15-20 per week |
| Credits: | 30 ECTS |
| Semester: | Spring |
| Location: | Eindhoven |
| Language: | English |
Students about minor Strategies for Innovative Communication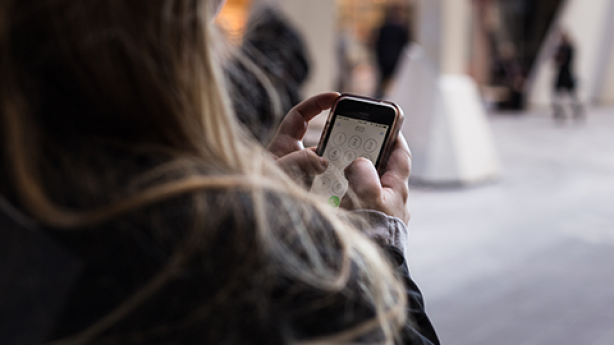 Contact information
This minor is under the supervision of Fontys School of Communication in Eindhoven.