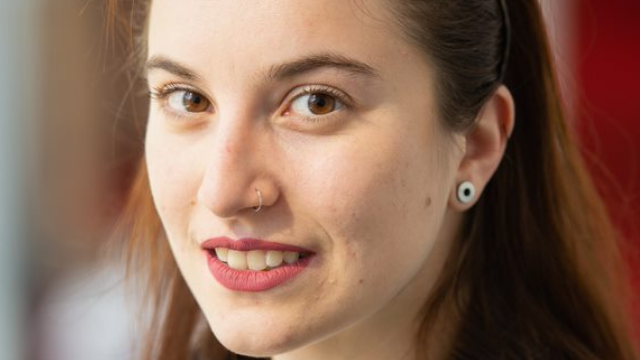 Nominee Jacques de Leeuw Prijs 2021
Nomination text:
Fontys Academy of Circus and Performance Art has nominated Cecilia Rosso for the Jacques de Leeuw Prijs. In our opinion, Cecilia has proven to be an interesting performer and an inspired creator with a promising future. She has a clear vison as a maker and independent artist, and a strong believe in her art form.

Whilst studying at ACAPA, Cecilia has focused on developing her skills in aerial straps. Throughout her study, she has developed a professional level in straps. She has always shown a strong character in her performances. In researching an idea, she goes into the depth resulting in a convincing performance.
She decided to start working on a solo project where she will be the only performer on stage. The concept of the show is based on the idea of multi personalities. How is one human being composed of different characters that differ in many ways, but at the same time coexist. She takes full responsibility for all elements in the show: the scenography by building structures of wood and metal, the light plan and the rigging plan.
Besides working as a solo artist, Cecilia is comfortable in cooperating with other students. She is supportive, flexible and brings in her own ideas.
Moreover Cecila has invested many hours in developing her technical skills in rigging. By following different courses (with certification) and working as a technician in festivals, she developed herself as an experienced and certificated rigger. Throughout the fouryear study in ACAPA, she showed a great commitment and supported a lot of projects by rigging.
We are convinced that through her work as a performing artist, Cecilia will contribute to the reputation and the distinction of the Academy of Circus and Performance Art.