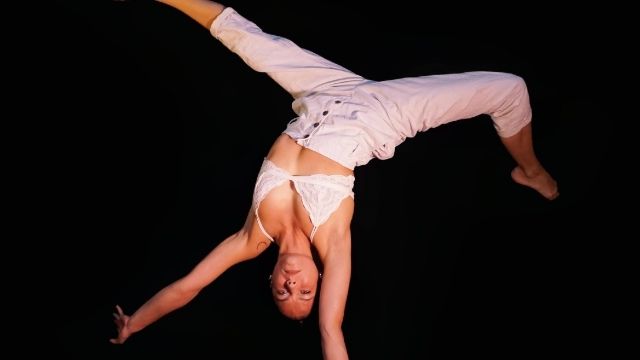 I am a 24 years old circus artist specialized in hand balancing. Since my parents were artists, I have been familiar with the artistic milieu since my earliest childhood and today I look back on a ten-year intensive circus/ theater and dance training.
My goals as an artist are to convey messages, to open minds using my art as a tool of expression. Treating societal subjects that matters to me and expressing them through my own physicality and humor in an accessible way for everyone is for me the key of my work. Using the technic and the aestheticism of handstand and combining them with theater and dance is for me how I defend my ideals in a subtle way.
After graduation I would like to participate as an artist in live and contemporary arts companies in order to be able to share my vision with other artists, as well as working for different more traditional events based on physical performance. Being able to open up to all types of art is essential for me.