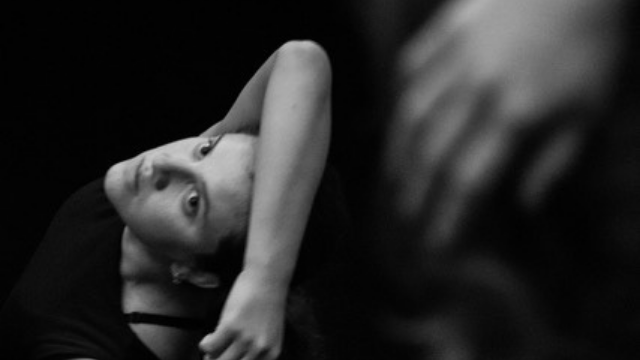 My name is Katya Vershinina. My roots are coming from Siberia, Russia. My four years at Fontys Dance Academy shield light on the specific path of how I want to build up and apply my artistry in the contemporary dance field.
To start with my background, my interest in dance has always been underpinned by the curiosity to define a tool of non-verbal communication with other people. To find different qualities in forms of physicality and emotional states, I decided to study at Fontys Dance Academy. After four years of diving into the core of what movement can mean for me, I started noticing the potential in dance as a fluid form of communication.
The fluidity of this form is supported by different contexts, such as the physical dialogue with my inner self, audience, and people with other abilities. Considering dance as a form of communication within different contexts, our bodies frame interpersonal relationships.
Shifting the perceptive of 'us' to my body, I believe that my being, including the analytical and physical capacities, can maintain interpersonal relationships. I experience the maintaining of connectivity with other people and myself through my belief in the totality and expressiveness of bodies.
I want to socialize with many artists and root the seed of my hope to create a work beneficial for the audience's eyes, body, and mind.
My art is practical.
My art can be physical.
My art can touch the string of vulnerability to feel together and embrace the kindness of a brighter future.