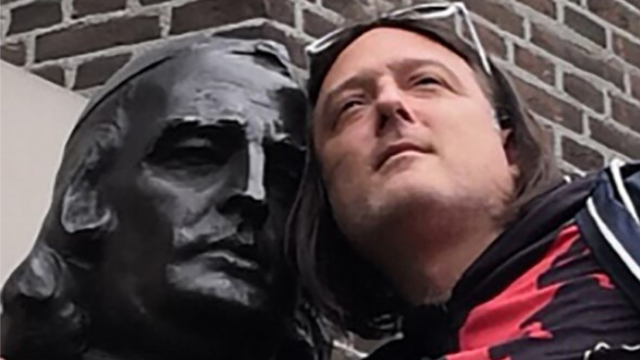 photo: Helen Scarlett O'Neill
"The secret of production is a secret even for the producer, one wishes one thing; one projects another; one does a third; and a forth results from it." –Sergei Diaghilev
Harry is a producer and creative director specialising in immersive and site-responsive live productions; a poet and opera librettist; and a performance artist. He studied Voice and Composition at Trinity College and Music Education at Goldsmiths.
He directed the UK première of Hosokawa's Vision of Lear at the Royal Opera House; was Spoleto Festival's Associate Artistic Director; and produced Derek Walcott's interpretation of Seamus Heaney's Burial at Thebes at the Globe Theatre.
In 2010 he started Fruit for the Apocalypse with performance designer Helen Scarlett O'Neill. Together they have made leading productions for: Secret Cinema; London Contemporary Orchestra; UK National Archives and National Trust of England and Wales and curated InTransit, London's site-specific commissioning festival, for five years.
He sits on the Members' board of Het Nieuwe Instituut, and is one of the founders of Pavilion Hive, a network of Socially Engaged Artists based in North Kensington, an area with the UK's largest wealth gap.