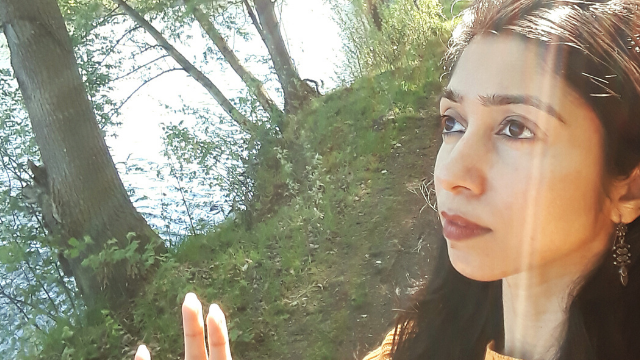 Photo: Maricarmen Gutierrez Castro
"Public space performs along with the dancing body...creating a natural flow of energy between the space, bodies and memories...it is like a play of emotions...smiles, comfort, surprise, contemplation, tears...there is a touch, a sensation, without the physical."
Parijat is a choreographer and performer based in Mumbai, India. She has been formally trained in the Indian classical dance style Bharatanatyam and also has a background in Architecture.
For the past 10 years she has been choreographing and performing at various festivals and concerts all over India and has taken her practice to countries such as Sweden, Hongkong and China.
She is currently heading a group of dancers called 'Soul Feet' in Mumbai. Along with Bharatanatyam she also incorporates Bollywood and Indian folk dance styles in her work as she believes that no form of art can be categorised as high or low.
Her artistic practice has a strong focus on storytelling, philosophy, culture and non verbal communication. In her works she constantly tries to incorporate innovative methods, a contemporary approach to choreography and the belief that art is a participatory collective experience. She is inspired to continue her research in finding methods to re define the position of traditional classical art in modern society.