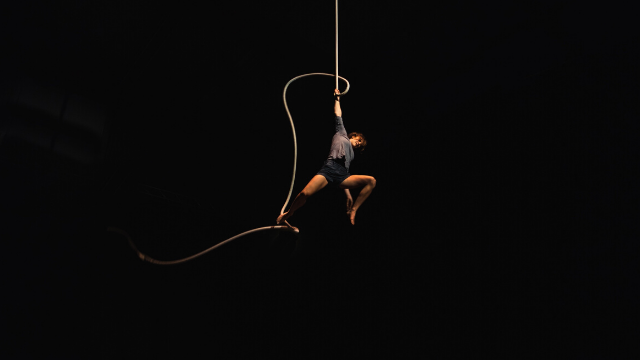 photo credits: Jona Harnishmasher
Adèle Didelez started circus in Brussels when she was nine years old. Determined to continue, she started her professional education in 2016 at the Academy of Circus and Performance Art in Tilburg.
During her studies, she specialized in aerial rope while intensely training acrobatics, dance and physical theatre. She is co-founder of two companies: the Duo Pendu, an aerial rope duo, and the Simio Kollektiv, a company between circus and dance.