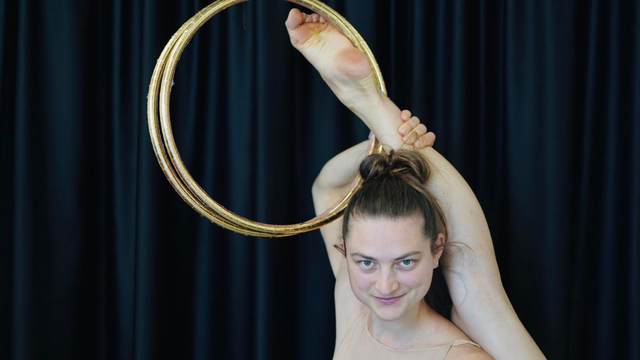 Handbalance, Hula Hoop, Contortion, Aerial Silks, Aerial Hoop, Partneracrobatics.
Daniela Maier is a passionate multidisciplinary circus artist. She performs with a high technical level, grace, strength and flexibility. What inspires her is the infinity of circus – always curious where it can still go - she is constantly bringing her work to the next level.
With an open expression towards the audience she connects with them on a human level and invites to enjoy the infinite fantastic world of circus. Before she discovered the circus world, Daniela competed very successfully in rhythmic gymnastics. Like that she found her way on stage.
She is based in Munich and performes worldwide for example at events for 'Porsche', 'Cirque de Glace' in Saudi Arabia and The Dinner Show 'Tingel Tangel' in Switzerland.