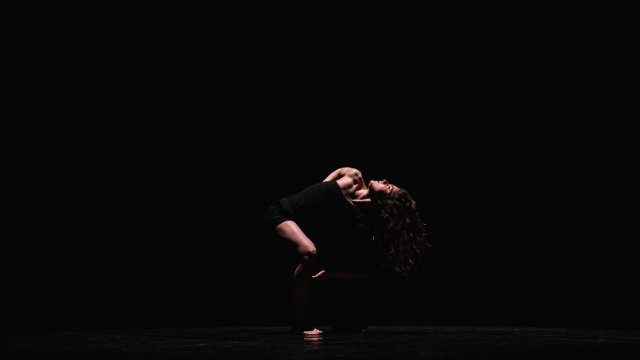 Francesca is an handbalancer, dancer and performer from Italy. She spent the past four years at ACaPA working on her own style mixing handstand with contemporary dance and base acrodance. She works with a focus on gestures and the body to tell stories, projecting emotion in order to convey her messages to the audience. Francesca is also really interested in Performance Art and choreogaphy, thinking to spend time on it in the future.
Francesca together with her boyfriend Noah Schiltknecht, also graduated at ACaPA, has a company called Cia Nyff.
Cia Nyff is a young contemporary circus company that, since 2018, has been investigating the qualities of real human connections, questioning the role technology plays as an aid or obstacle. One of Cia Nyffs characteristics is that they use the Amble Balls, created by Noah which are equipped with motion sensors. This allows their movement to be interpreted into sound in real time.