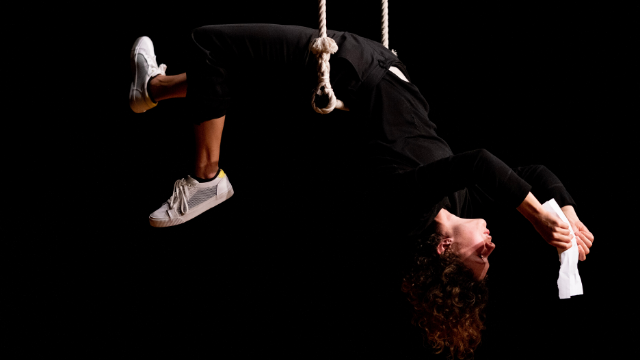 photo: Tilman Pfaefflin
In her work, Laurence Felber combines visual art and circus. Within this combination she searches for outcomes that can be both a visual and physical experience for an audience.
After studying visual communication at the University of the Arts in Bern, CH, Laurence Felber has been studying at the Academy of Circus and Performance Art (ACaPA) in Tilburg (NL) with a focus on static trapeze, which she graduated from in June 2020.
Laurence Felber is active as a solo artist and part of different collective collaborations.
One current project in development is her Solowork Questions to the Endless.
As a producer and performer, she is part of the Compagnie Trottvoir, a collective active in Switzerland.
Under the name Nouk Motta she created a music performance in 2019 and has since done different collaborations with musicians and performers.