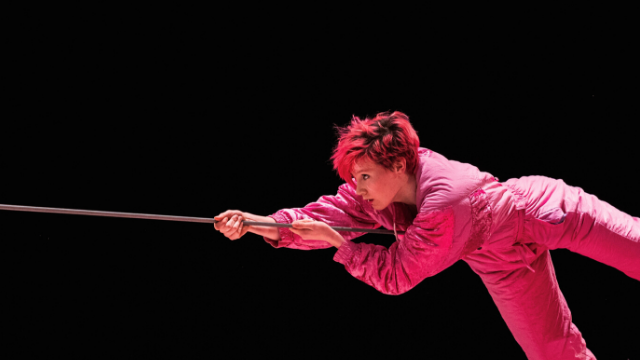 photo: Jona Harnischmacher
I am Sien Van Acker from Belgium, Flanders and my speciality is tight wire.
During my research and creations I developed my own style on the wire, which results in a dynamic, untidy, quirky and complex quality. It is my search to abandon the static, uptight posture of a tight wire dancer. I seek for the connection between tight wire and theatre. The result is an open door for new associations and perception of tight wire. With a nonchalant energy I balance in my universe and invite the public to take part.
I like to see myself as a storyteller. Throughout my studies in ACaPA I had a lot of opportunities to create and perform. I took it as a possibility to experiment and fail, to find what I want to tell the crowd. I developed characters, used text, did classical burlesque. I tried to go out of my comfort zone and explore.

Nowadays I am still searching, finding myself in a more political climate with a need to speak up. I discover myself as a feminist with a deep passion for pink and vulva's.