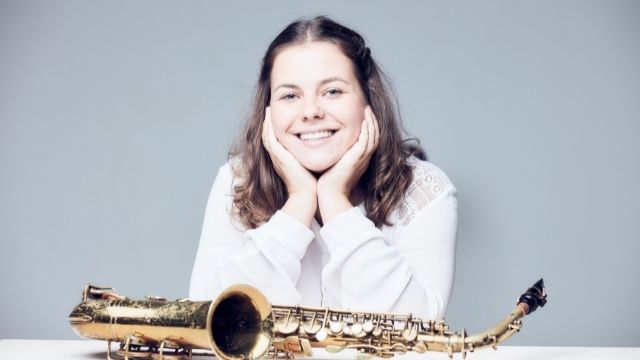 photo: Eduardus Lee
My name is Hannah Koob and I am a German saxophonist. For me, one of the most important responsibilities for the future of the saxophone is playing new music. There are so many unexplored avenues for the instrument which is why I specialized in modern repertoire a couple of years ago. I think it is a wonderful thing to create new music, and play this music!

With my saxophone duo, we are constantly looking for new composers that want to write new music for us - because as important as playing new music is making chamber music for me.

That is why I am going to combine these two things in my final exam: Chamber music and new works. I will perform the saxophone concerto by Matthias Hutter, that has never been performed before with a string orchestra - I think not only for Hutter himself, but also for the whole saxophone community it's going to be very exciting to finally play this wonderful work!