Maricarmen Gutiérrez Castro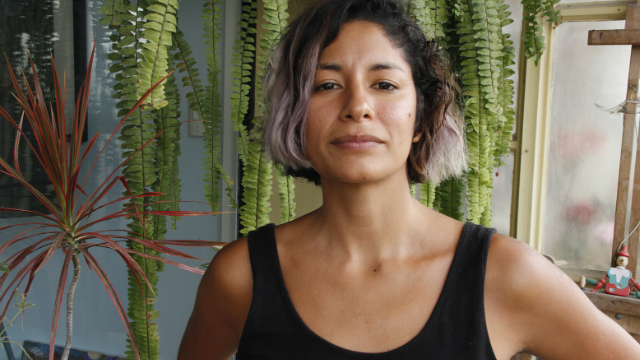 "Our art must make visible and stop the violence imposed on our bodies and territories."
Theater-performance creator and feminist activist, graduated from the faculty of Communication Sciences and Arts of the Pontifical Catholic University of Peru.
She develops and collaborates with collective artistic projects that use hybrid languages and create dialogue on social issues.
She is co-director of the Peruvian testimonial performance project "Proyecto Maternidades", a participatory performance on women sexual and reproductive experiences.
She has directed individual and collective performances around the issue of decriminalization of abortion in Peru and violation of human rights by the government's action. During the last years she has worked as a facilitator in pedagogical theater experiences with young people in different cities of Peru.