Master of Business Administration
Intro

Admission requirements

Tuition fees

How to apply

Open days

Contact
Fontys International Business School (FIBS) in cooperation with the FOM – Hochschule für Oekonomie & Management (Essen, Germany) offers an MBA programme designed for graduates with professional experience. Engineers, Scientists, Lawyers and Arts- and Social Science graduates supplement their specialist knowledge with this MBA degree in order to develop the economic know-how required for managerial positions.

Economy and business graduates will bring their expertise up to date and will gain additional competence for the international business. All students will benefit from the kaleidoscope of experiences and perspectives brought into the study by their fellow-students coming from different backgrounds.
Course outlines
The MBA programme at Fontys International Business School focuses on an integrative practice-oriented approach to thinking and acting. The programme looks constantly into the emerging business flows in the process of decision making.

The MBA study applies a competence-based approach in all its interdisciplinary (specialized) modules in decision-making and management. Work and study do complement each other constantly in the programme. Your work benefits from acquired knowledge directly; one's every day's professional experience will be linked with the programme as well.
Semester 1 and 2
module 1: Macro-Economics
module 2: Marketing
module 3: Human Resource Management
module 4: Financial Management
module 5: Strategic Management
module 6: Business Law
module 7: Soft Skills and Leadership Qualities
module 8: Management Decision Making
supplementary module: Crash Course in Business Administration (for non economists)
supplementary module: Crash Course in Methodology
Semester 3
One choice is made out of the 5 MBA Specialist Fields:
International Management: 3 modules
Marketing and Sales management: 3 modules
Financial Management: 3 modules
Project and Contract Management: 3 modules
Quality and Change Management: 3 modules
In addition to the specialist field of your choice, you will round off the 3rd semester with the module Research Methods.
Semester 4
In the 4th semester you work on your Master thesis.
All applicants must meet the following requirements:
1. The student has been awarded a relevant bachelor degree from a university or university of applied sciences. If you are from abroad and are not sure whether your certificate will be accepted, please contact us for detailed questions.
2. The student has at least two years of professional experience, and is currently employed in a MBA-relevant setting in the Netherlands, Germany or Belgium. Please note that the professional experience has to be post-graduate. Compulsory internships during the bachelor studies can be given credit for. The programme is a part-time one. A current employment will have to proven by suited documents. Non EU citizens who apply will have to be legal alien residents. Please not that it is not possible to apply for visa for a parttime study programme.
3. The student provides evidence of a good proficiency in the English language (e.g. TOEIC 700, TOEFL 550 paper / 213 computer-based / 79 internet-based or IELTS academic 6.0). The programme is delivered in English. Due to accreditation and cooperation regulations, the respective certificates are compulsory for everyone. Dutch, German and EEA-students with a Bachelor degree according to the Diploma list of the Code of Conduct can be exempted from the required IELTS test report.
Total course-fee: €12,750 or 2 annual terms of €6,375 or 4 biannual terms of €3,187.50 enrolment fee.
Examination fees: €310,-.
The course fee is invoiced in advance at the beginning of each course, study year or semester, depending on the chosen payment option.
The prices can be subject to changes.
Costs can be deducted in full from taxes or paid by your employer where appropriate. Please consult the programme coordinator.
Applications for the Master of Business Administration can be made throughout the year by downloading the application form from our international website Fontys.edu. On this website you can also send it to us via a webform.

Before you apply, make sure you meet the entry requirements for this programme. Collect all supporting documents required:
Evidence of qualifications (Bachelor diploma and transcripts) to show that you meet the entry requirements
Evidence of English language ability, if English is not your first language (e.g. TOEIC 700, TOEFL 550/213, IELTS academi 6.0)
Copy of your passport/I.D
Evidence of your current employment (e.g. statement of your employer or copy of your contract)
Curriculum Vitae or résumé, if required
Application deadline
For the course starting in March, the application deadline is set on 5th February
For the course starting in September, the application deadline is set on 5th August
After the application
You will receive a decision on your application within two weeks after submitting the documents. You may be asked to provide additional information or you will be sent a decision by letter or email.

We aim to make the application procedure as simple and efficient as possible. The administrator is on hand to offer help and can put you in touch with the programme coordinator if you wish to discuss the programme in detail.

Fontys International Business School
Att.: Mrs. K. Rheiter, Administrator MBM and MBA
Tegelseweg 255
5912 BG Venlo
Tel.: 0031 8850 82101
Tijdens een open dag kun je rondkijken, sfeer proeven en presentaties bijwonen. En natuurlijk kun je in gesprek gaan met studenten en docenten.
Open avond Master of Business Administration

10

juni
Open dag/ avond
Venlo
Course coordinator
More information is available by contacting the programme coordinator, Stefan Breuer.
Stefan Breuer
Phone: +31 (0)8850 77 457
E-mail: fibs-MBA@fontys.nl
Opleidingstype

Master

Studievorm

Deeltijd

Locatie

Venlo

Startmoment(en)

September

Studieduur

24 maanden

Graad (titel)

Master of Business Administration

Contact

s.breuer@fontys.nl, k.rheiter@fontys.nl
e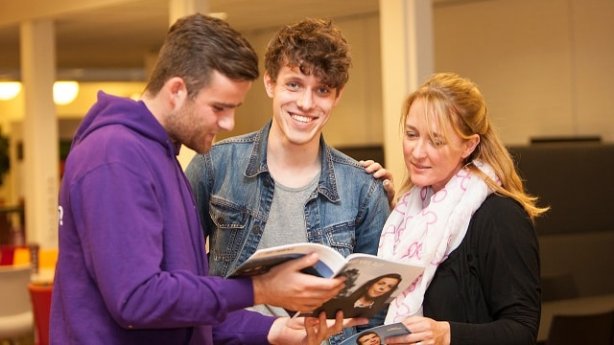 Open avond - 10 juni
Dit event levert veel info op voor jouw studiekeuze