Embrace Technology, Entrepreneurship & Creativity
Startmoment(en)

September, February

Locatie

Eindhoven

ECTs

30

Taal

Engels

Duration

20 weeks

Contact hours

20 - 25 per week
About us

Our program

You and us

Our alumni stories

How to apply

Contact us
MINOR - EMBRACE TEC
Embrace Technology Entrepreneurship & Creativity is an international minor that can be attended by students with a background in both technical and non-technical bachelor programs. The content of our program builds on the idea that disciplinary, cultural and intellectual diversity, combined with a creative and open mind-set, drives successful (societal, business and technological) innovation.



FIND YOUR RHYTHM
During the Embrace TEC minor you will develop into a Self-directed Professional who is able to work creatively with people from different professions and disciplines. This program is a varied set of different activities, it consists of different challenges that you face individually or in a group. Find your own rhythm and achieve cool stuff!



FREEDOM & RESPONSIBILITY
Guided by one of our coaches you learn to identify and use your unique talents to continuously improve yourself. To keep track of this, you will create a Pulse map in which you document your learning process. During the minor we will assess your personal growth and progress based on this map. We believe that the process is more important than the outcome. That is why Embrace TEC has 0 exams!

In the first eight weeks, the challenges in the minor are designed to help you develop your skills in the areas of technology, entrepreneurship and creativity. You can choose from a variety of workshops and courses. In addition to that we will have several field trips and visit companies and communities throughout the program. By doing so, you will become more aware of your identity and fascinations. Based on this new awareness, you will execute your very own project for the remaining 12 weeks.

The different tracks you can choose during your very own project are:

Realize your own purpose-driven future solution
Work on a design challenge in collaboration with an (innovative) company
Start up your own business

Visit our website to get a look and feel:

Recognizing Technologies
3 weeks
You will visit innovative companies, listen to external speakers and tinker with basic technologies yourself to learn about the endless possibilities technology can offer.

Blue Banana
2 weeks
The Blue Banana weeks are about stimulating your creativity by stepping out of your comfort zone and finding out who you really are.

Meaningful Challenge
3 weeks
You will be working on a meaningful solution to a local problem or challenge while getting familiar with the process of design-based working.

Future Solution
11 weeks
In the Future Solution you will design a solution for a global challenge of your choice. Following the steps of the design process you will develop a product that creates impact on the target group.
FIELD TRIPS
We train self-directed professionals who should be of value to different companies and across industries. Because we have multidisciplinary learning groups in all programs, we also like to visit different business contexts. We want you to discover what these companies do in the field of technology, creativity and (social) entrepreneurship.

YOUNG ENTREPRENEURS
In the educational programme, we often work together with young entrepreneurs. They are starting their own company and can share their fuck-ups with you and of course they can inspire you to start your own company. Some of them started their own business during the Embrace TEC program.

INSPIRING TEC EXPERTS
Who is more up-to-date than an expert who helps organisations all over the world in their field of expertise? Indeed, our TEC fellows! These experts are nationally or internationally acclaimed experts who will give you in-depth workshops in our programme.

| | |
| --- | --- |
| Schedule | |
| Monday | 09.00 - 13.00 |
| Tuesday | 09.00 - 16.00 |
| Wednesday | 09.00 - 16.00 |
| Thursday | 09.00 - 13.00 |
| Friday | - |
What we expect from you
We expect you to enjoy working on challenges. These challenges lie in the field of cooperation with people from other disciplines and backgrounds, but also with contexts and users for whom you are going to design.
You want to proactively take control of your own professional future. We take you with us to numerous innovative organisations around technology, creativity or innovative forms of business making.
The moment you integrate your fascinations and hobbies with our education and are open to making mistakes and learning from them, we know for sure that this is going to be a crazy time.
What you can expect from us
At home feeling
We believe it is important to create a dynamic and open learning environment in which students from different cultures, nationalities and disciplines come together. A place where everyone feels at home. In order to achieve this, we (re)shape and (re)create this unique and modular/flexible environment together with our students.

Students are taking a break in between the hard work at our chill area.
Fail forward
Failing forward requires support, guidance, and most importantly, the time and space to reflect on you fantastic fails. This subtle shift from failure to failing can reduce the fear of failure that discourage students from exploring.
"We want you to revise and iterate based on what you learned from failing – all on a path to real success."

Laure explains design-based working and teaches students how this method helps to fail forward.
Spark your fascination
We believe that good ideas start with your own fascination. This creative spark can start from empathy, but sometimes It is also the problem or the process that is close to you that gets you started.

A modular pedal board for guitarists, which is the result of a project that started from someones fascination with guitar playing and the struggles with existing pedal boards.
Personal coaching
As a student you will have your own personal coach during this educational programme. We believe that if you are comfortable with yourself, you will achieve and learn more. Together with your coach you will work on discovering and forming your personal identity.

One of the coaches of Pulsed is talking about a project with a student in a one-on-one feedback session.





Other stories
My senior brother in Ghana now has access to stable electricity power for our farm activities, thanks to my solar panel kit."
-Michael, student Technical Engineering
"As an International Business student I am working at a bio-farm. Due the minor I found out that I want to reduce meet consumption."
-Aaron, International Business
How to apply as an exchange student
Applications should always be submitted via the International Exchange (or Erasmus) Officer at the home university. Once Fontys has accepted the application, your Fontys study department will send you a link to a web application called Mobility Online. Added to the link you will receive all necessary information and a manual. Please take a look at this website to see how it works.
How to apply as a Dutch UAS student
Dutch UAS students, apply for this minor via https://www.kiesopmaat.nl.
How to apply as a Fontys students
You have to register yourself for the minor in Progress. Please note: the available places shown in Progress might not represent the actual availability. Students take diverse routes to register for this minor: exchange students through our international office and Dutch higher education students (from schools other than Fontys) through 'kiesopmaat.nl'. Waiting to register for the minor of your choice because of the shown availability is not advisable and might result in you being too late and the minor being full.

| | |
| --- | --- |
| Address | Rachelsmolen 1, 5612 MA Eindhoven |
| Contact | Niels Roelofs |
| E-mail | n.roelofs@fontys.nl |
| Website | www.fontyspulsed.com |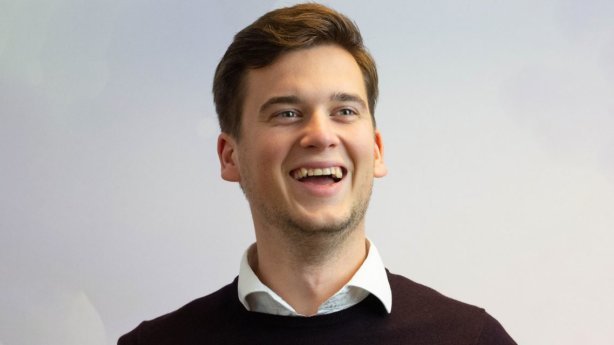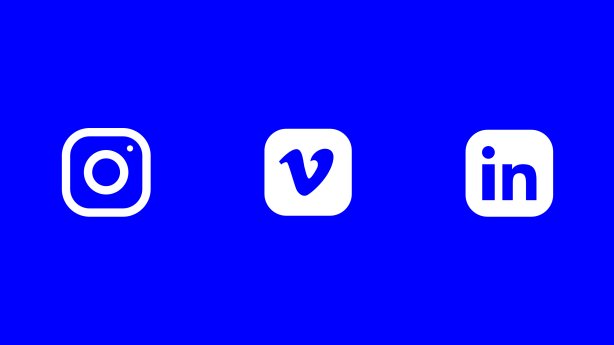 Fontys | Pulsed